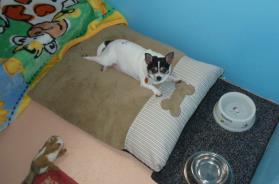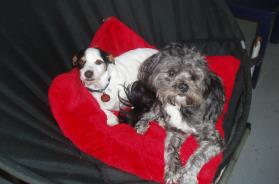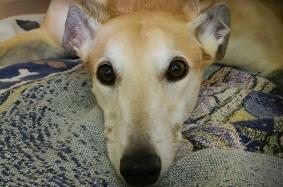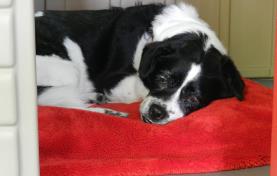 5 Star Doggy Inn

Luxury hotel for dogs

Lodging - Overnight Boarding

Our boarding service  is UNIQUE

Only in 5 Star Doggy Inn your dog will enjoy DAYCARE playtime during

the day and comfort and privacy in  INDIVIDUAL rooms or suites at night

for the same FLAT RATE.

All our rooms and suites are furnished with  raised cots or flat beds,

soft blankets and rugs.Our luxury suites include private TV's.

We are offering 2 sizes of  rooms:    Room size: 6 x 5 feet

                                                             Suit size:     8 x 6 feet

Individually prepared meals are served  up to 3 times a day.

We believe every dog is unique and deserves unique attention.

We keep personal records for each dog regarding special diets,

grooming, exercise, medical needs,etc.

We have a full service grooming salon for our clients and offer

bathing and grooming services at owners' request.

For first time clients

What to bring for your dog's overnight stay?

Food:   We recommend  bringing your dog's food. We can serve any kind of diet:

              raw, cooked, can, dry or any mixed up preparation. In case if you forget your food,                we can provide our kennel food - Enova for additional charge.

Treats:  We welcome your own treats for your dog. We treat every  guest with

              nighttime biscuits for FREE.

Bedding and toys:  We are providing bedding and beds for each dog, depending on                     their needs. But you are always  welcome to bring your own bed, blankets and                      favorite toys.

Medication: Please give us full instructions of your dog's medication(s) and we are                          happy to provide it for your dog at NO extra charge.

519 Hindry Av.

Inglewood, CA 90301

ph.: (310)670-5200

fax: (310)670-7316

Overnight boarding (daycare included):

Room  (per dog/per night)                 $ 50.00

Suite   (per dog/per night)                 $ 60.00

Food (our food per day/ per dog)      $ 2.00

10% discount for multiple dogs.

Extended stay discount available.       Every 10th night free

Grooming:

Bath and brush                                $ 25.00 - $ 45.00

Haircut (bath included)                     $ 45.00 and up

Nail Trim only                                  $ 12.00

Cancellation policy:

We require a 24 hour notice to cancel reservations.                           Holidays we require a 48 hour notice to cancel reservations

or you will be charged for one night stay.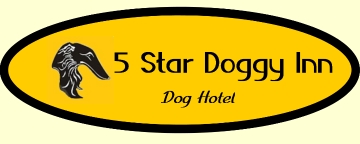 Hours for Pick up and Drop off:

  Monday -Friday            7:00 AM - 9:00 PM

Saturday - Sunday      7:00 AM - 8:00 PM

  Check out time:         2:00 PM

             after 2:00 PM  - daycare charges will be apply                            

  We are closed for pick up and drop off on the

    following days: 

               4th of July

               Thanksgiving Day

               Christmas Day

               New Year Day